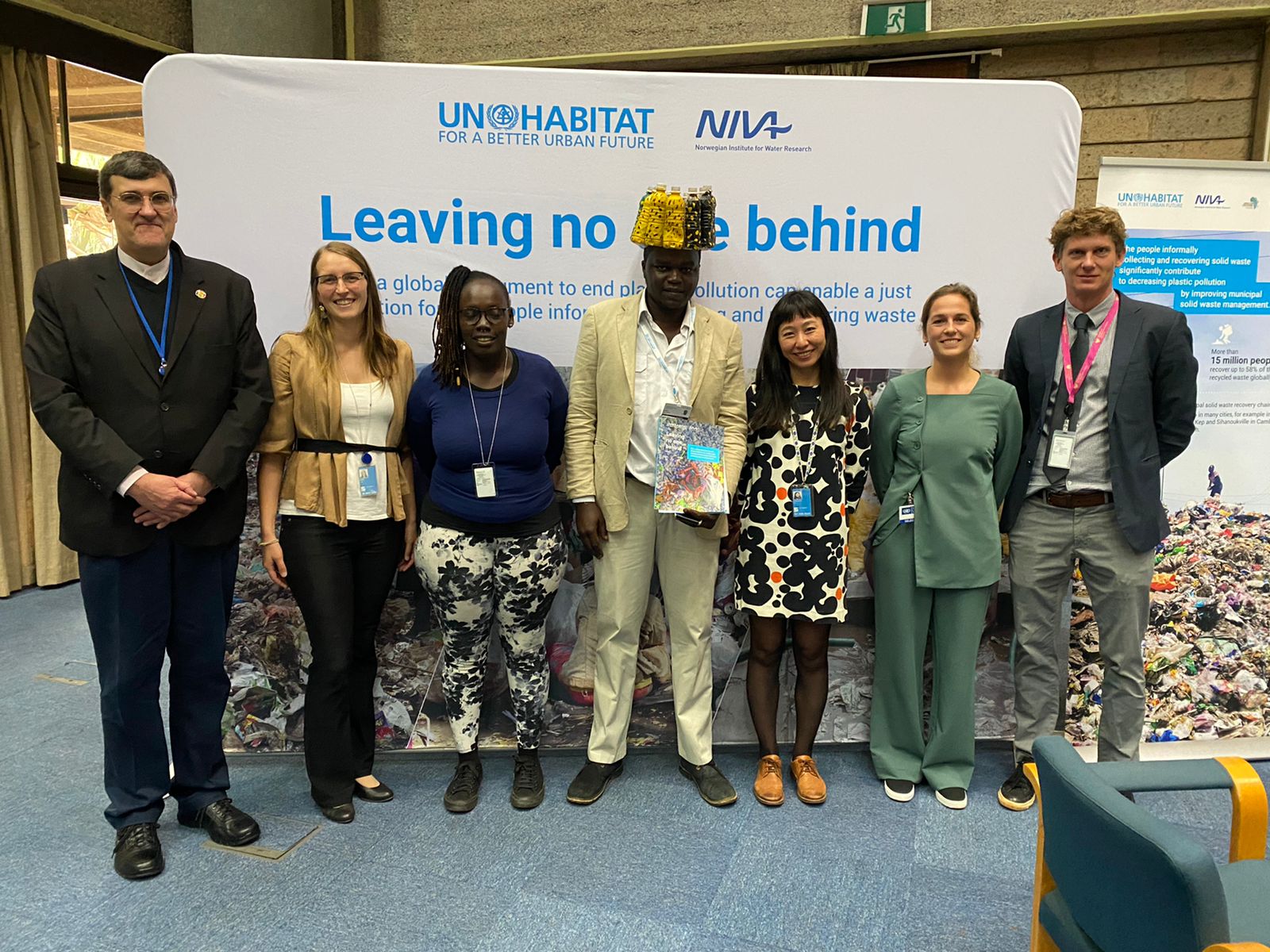 A new report supported by IKHAPP highlights the role of the more than 15 million people informally collecting and recovering solid waste globally to end plastic pollution. 
The report "Leaving no one behind: How a global instrument to end plastic pollution can enable a just transition for the people informally collecting and recovering waste" by the United Nations Human Settlements Programme (UN-Habitat) and the Norwegian Institute for Water Research (NIVA) was launched in Nairobi, Kenya 22. November 2022.
– Sustainable solutions that leave no one behind and work in practice can only be identified if those who are affected by the relevant decisions are able to contribute to the decision-making process with thoughts, knowledge, and expectations, said NIVA-researcher Emmy Nøklebye who is the lead author of the report. The preparation of the report was supported by IKHAPP.
Scandinavian royals attended
The launch was part of an event under the United Nations Development Programme (UNDP), where the Crown Prince of Norway and the Crown Princess of Sweden attended.
Presenters included Zainab Hawa Bangura, Under-Secretary-General and Director-General of the United Nations Office at Nairobi (UNON), Jyoti Mathur-Filipp, Executive Secretary of the INC Secretariat on plastic pollution, Maimunah Mohd Sharif, Under-Secretary- General and Executive Director of UN-Habitat, Brian Gisore Nyabuti, Secretary-General of the Kenyan Waste Pickers Welfare Association, Emmy Nøklebye, research scientist (NIVA), and Ulrika Modéer of Sweden is the Director of the Bureau for External Relations and Advocacy, United Nations Development Programme (UNDP). 
– A unique opportunity to improve livelihoods
– The 'Leaving No-one Behind' report is a welcome addition to our understanding of the work of waste-pickers and the wider informal waste and recycling sector. It fills a gap in the existing understanding of the sector and highlights the role and scale of the participation of various actors, said Kabir Arora (Qabeer Jalandhari), Asian Regional Coordinator, WIEGO, International Alliance of Waste-pickers  at the launch event.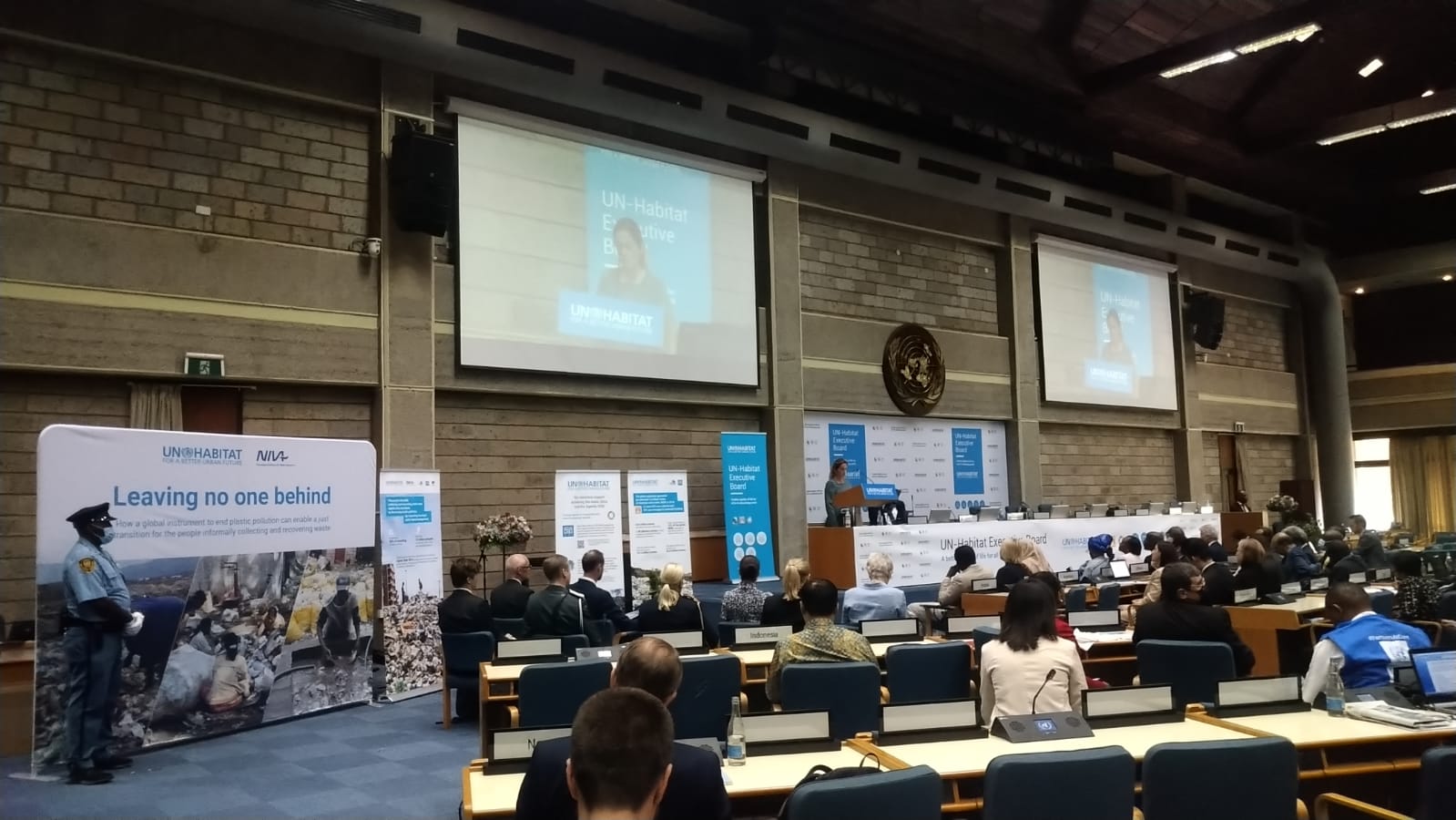 – The on-going discussions on an internationally binding instrument on plastic pollution provide a unique opportunity to improve the workers' livelihoods in the informal waste and recovery sector, said Maimunah Mohd Sharif, Under-Secretary- General and Executive Director, UN-Habitat. 
The report presents possibilities for how the negotiation and implementation of a global instrument on plastic pollution can designed to promote the transition to sustainable production and consumption of plastic in a way that is as fair, inclusive, and equitable as possible to the IWRS, generating and preserving decent work opportunities and leaving no one behind.  Read more about the content of the report here.